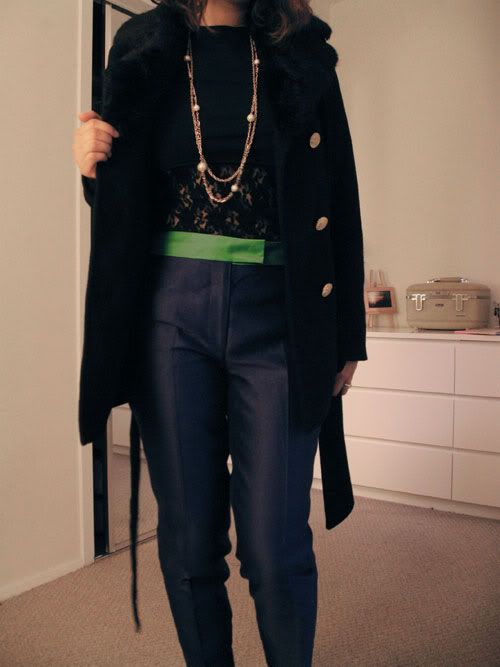 I was quiet surprised that H&M got a new shipment of the Mathew Williamson line this past weekend. Unlike most that would go for his floral frocks and tunics, I was more drawn to this rich blue/green high waist color block pants. Though the shape and color made me think of the circus and penguins, I couldn't help but buying it! These photos don't do the color of the pants any justice.

The only color palette I could think of paring them is black or white to either make them stand out, or to tone down. I wore a f21 fur trim double breast coat, self cropped black muscle tee by gap, lace one piece from urban, and oxford pumps by aldo. I really need to go to my parents house...to visit them and to bring back my ysl pumps. I miss them both.

If you were to buy these pants, how would you wear them?