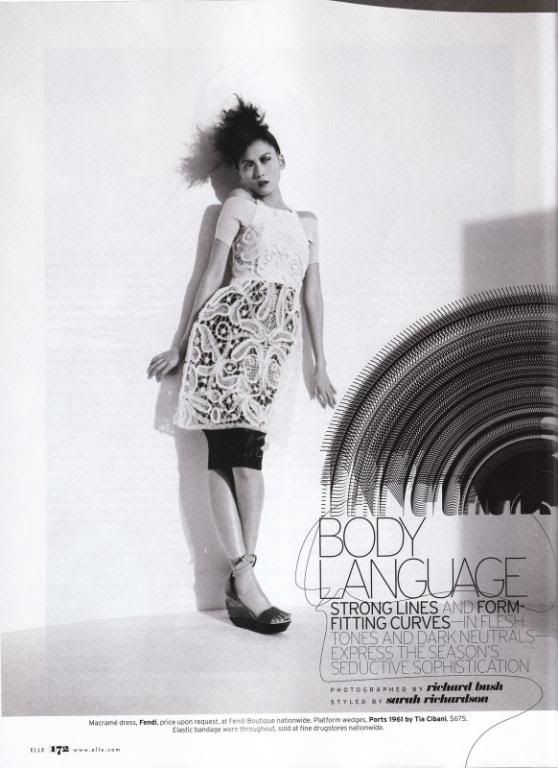 This may be old news to some, but I just saw this while waiting in line to pay for my groceries at Ralphs. Lately it's been rare for me to browse magazines when it's so easy to be inspired through the internet, but I picked up this issue and saw this editorial. I was particularly intrigued by the bandage "belt" used throughout the pages and decided to pick some up at the drugstore to experiment. How ironic and avant garde to use a real elastic bandage to create the bandage look.  More photos after the jump!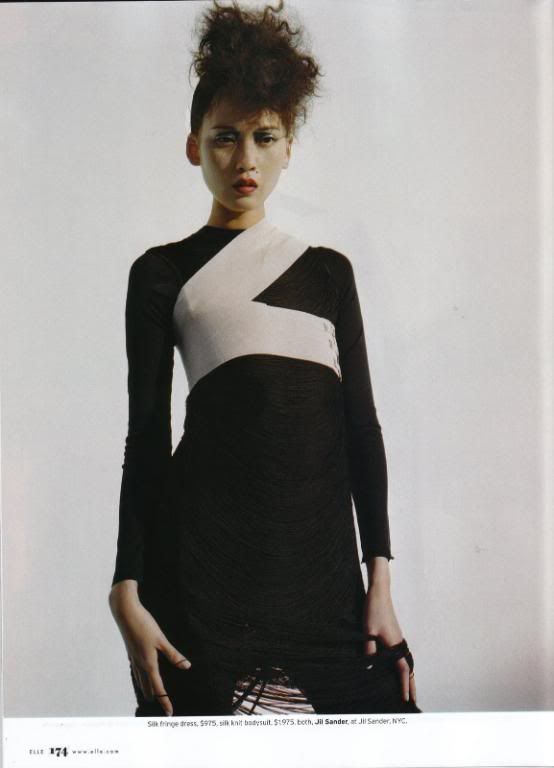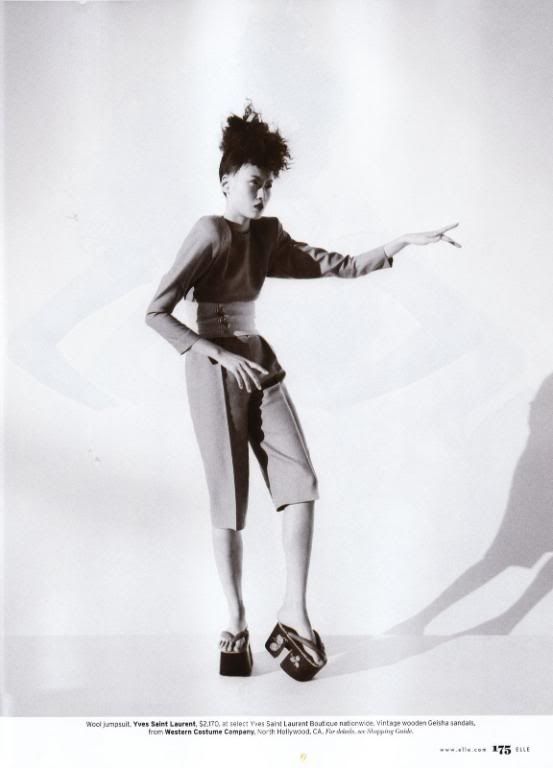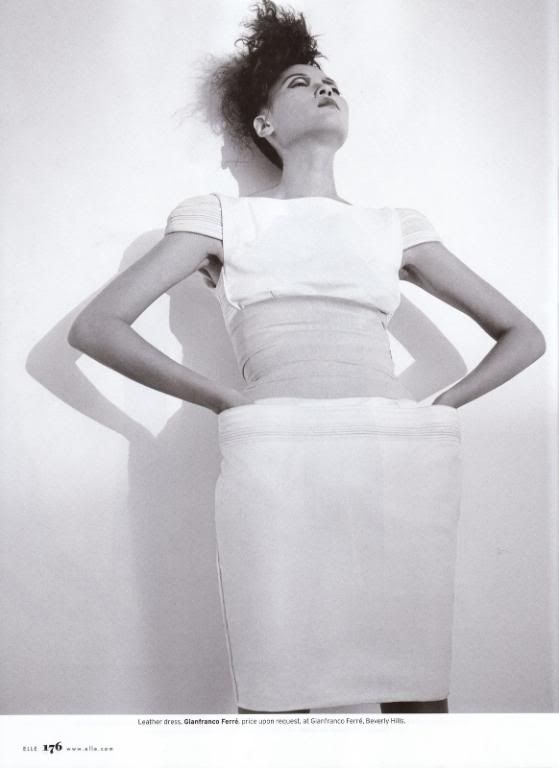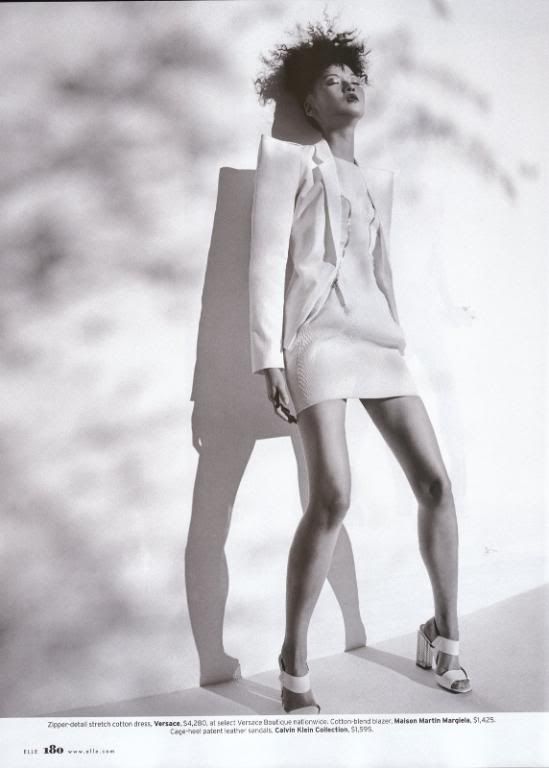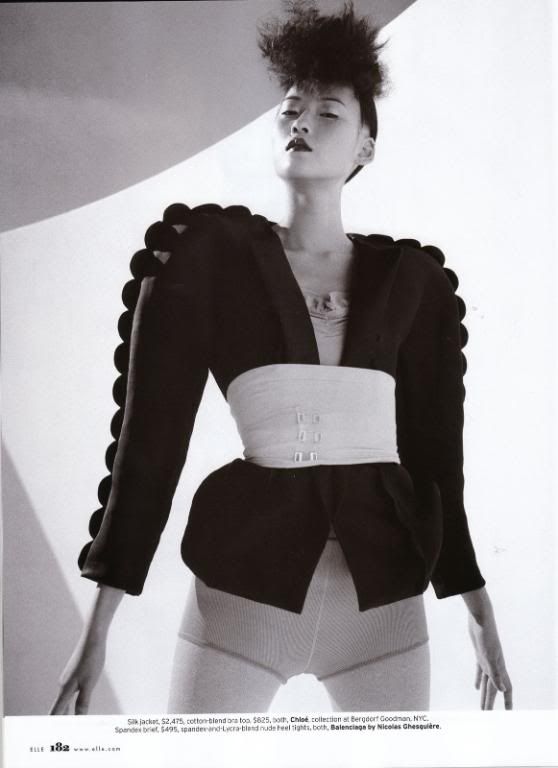 elle june 2009 // source: tfs

I'm loving the first image with the Fendi dress with the bandaged sleeves creating the cold shoulder cut out look, YSL wool jumpsuit with crazy vintage platforms in the second and Maison Martin Margiela blazer with pointy shoulders in the sixth.

I'm going to make more posts about geometry in fashion as I want to share some of my inspirations with you lovely readers.