How to wear fur in 2010? We've seen it on the runways and on the streets from seasons after seasons, but designers are noting that there's a different way to wearing them. Where it's incorporated to the entire look that gives off an effortless vibe instead of "look at me, i'm wearing a fur coat and you can't see what else I'm wearing." unless of course, that is all you want people to see. :)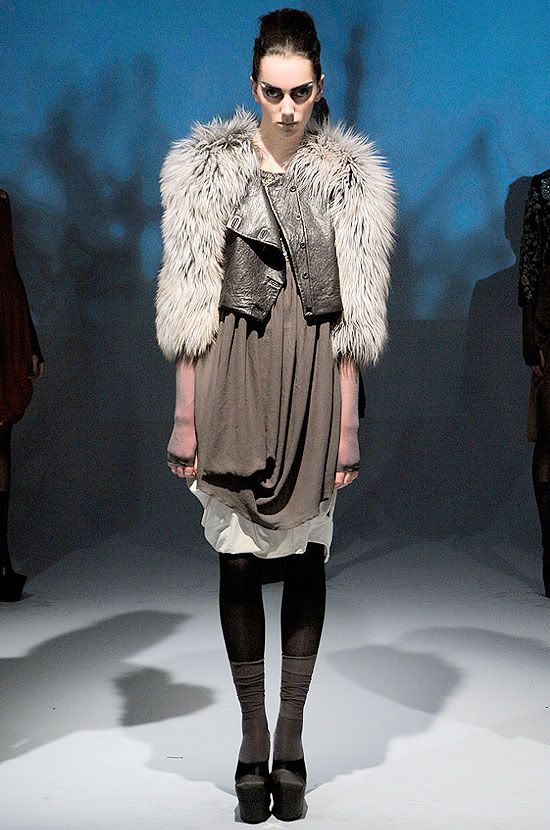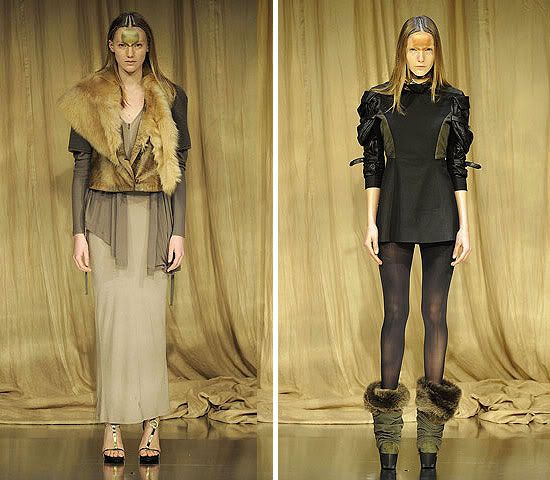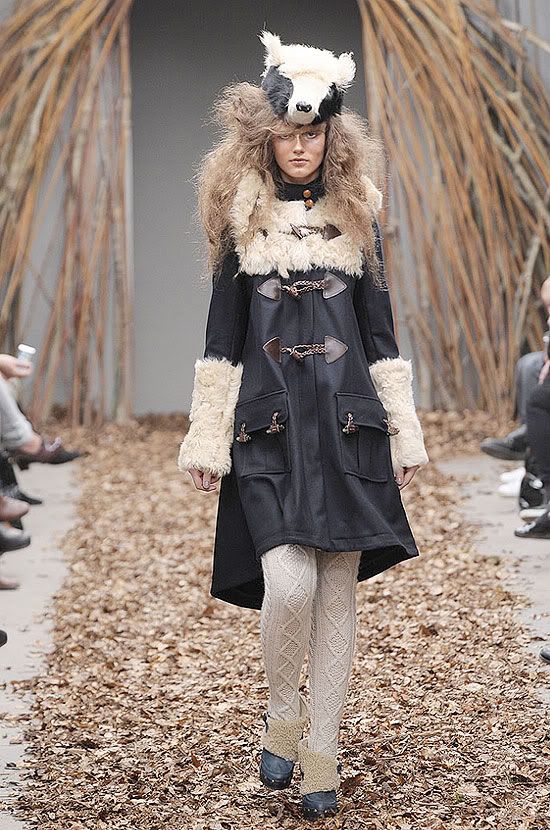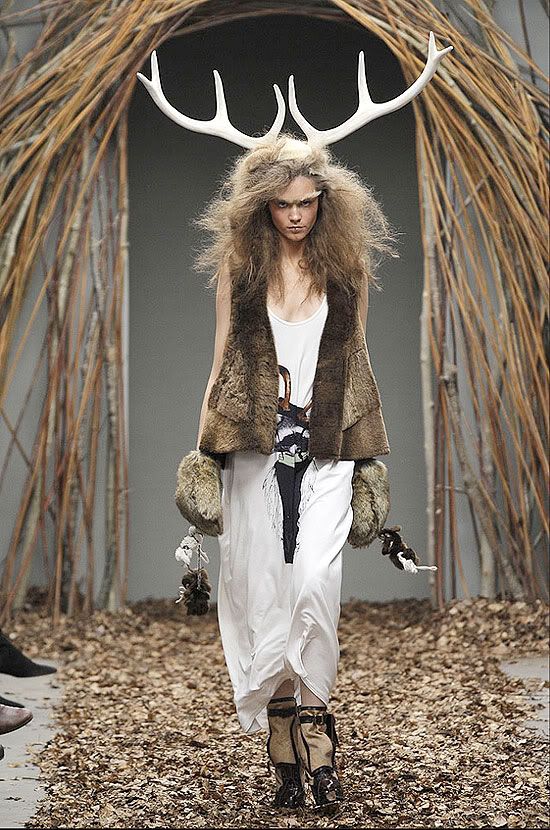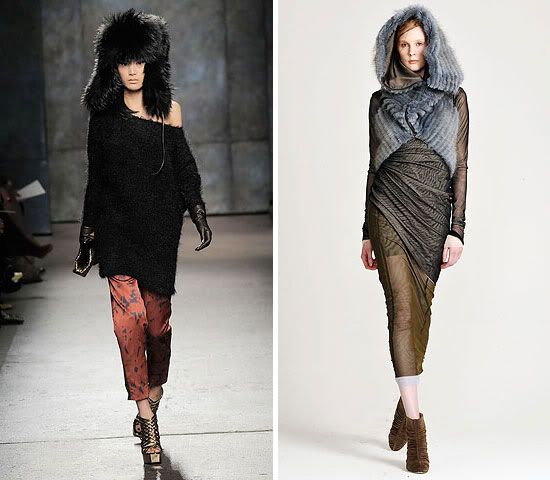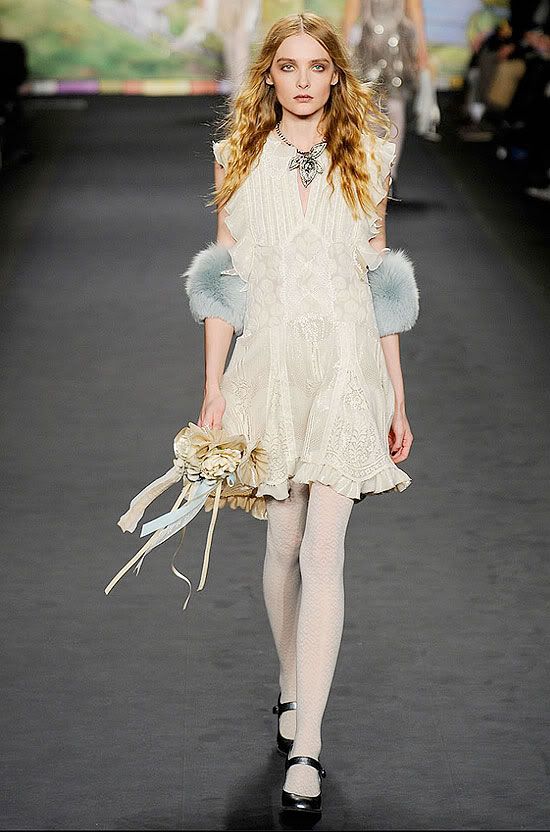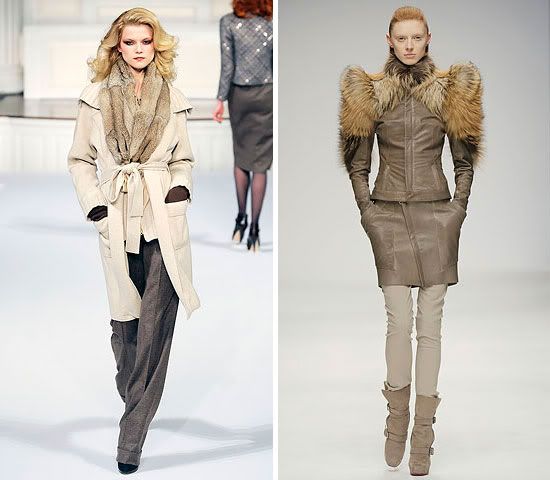 Top to bottom:
Gary Graham, Acne, Devi Kroell & Jeremy Laing, Topsop Unique, Oscar de la Renta & Todd Lynn, Anna Sui, Pringle of Scotland
I really like those pants with huge pockets from Pringle of Scotland. Looks so comfy and perfectly baggy too.