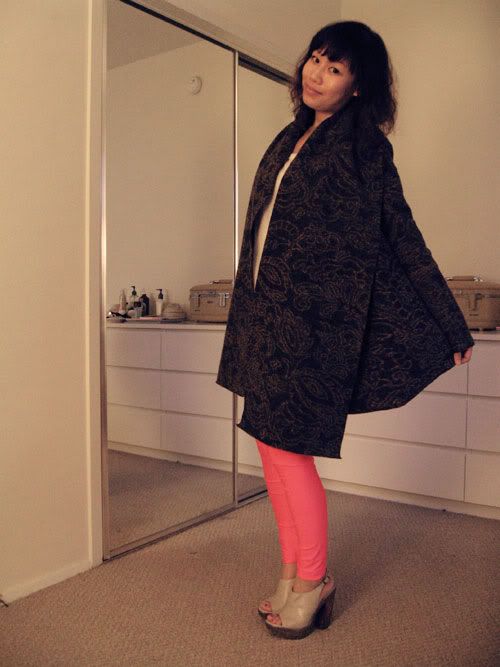 temperature has been on the low side these few days and today i nearly jumped out of my seat when the first thunder hit. coincidentally my boss and i walked out of our office at the exact time with glaring eyes. we looked at each other and started cracking up because it felt like we were mirror images of each other. her office is right next to mine and the doors are side by side. you would be laughing too if you were scared shitless by yourself in there and wanted to walk out to talk to someone and then to find the person right next door to you was thinking the exact same thing at the exact same time with the exact facial expression.
this coat is one of my favorite from zara that i got last winter. i love it for the pattern and the fact that i can style it in a lot of ways. above is pictured in its most casual form. and since it's been so gloomy, i find myself wanting to brighten up the weather with colors...which is sadly lacking in my closet. anybody feel that as you get older the less color you wear? i'm trying to bring back my youth this summer...
wearing an elastic belt definitely gives me some hourglass shape. in this photo im wearing it like a scarf/coat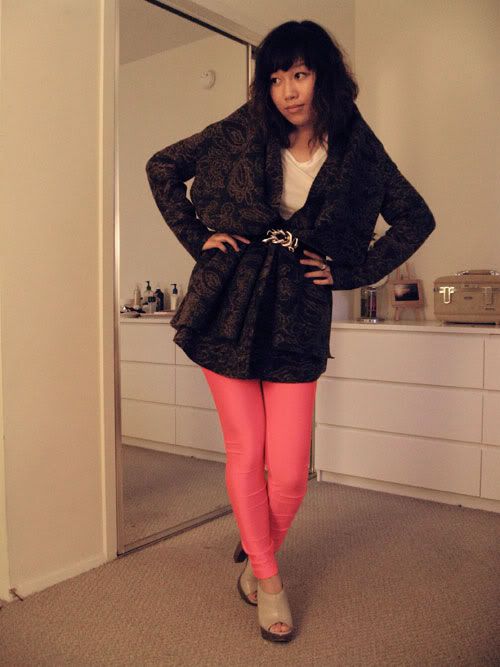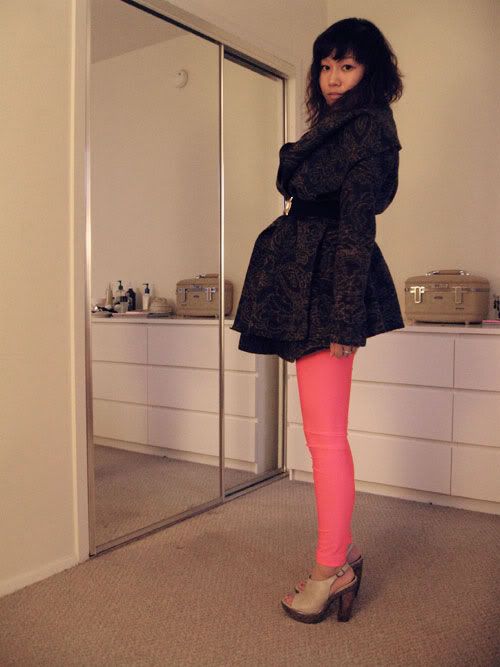 here i put the scarf under the belt and fluffed up the top to imitate giant lapels for a magnificent shape.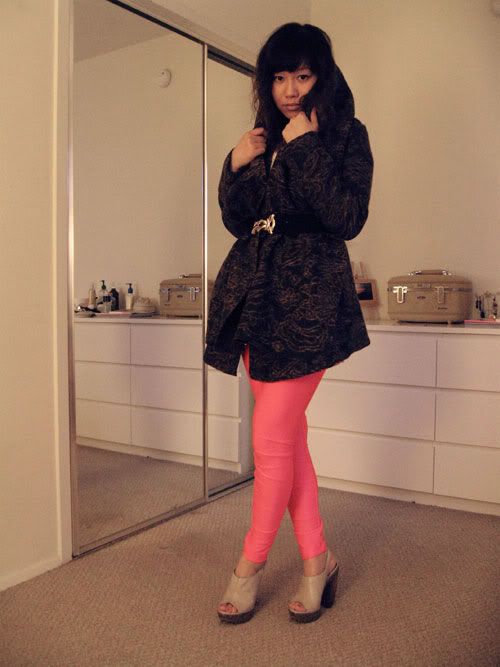 you can pull up the back collar to block the mighty wind and give off this mysterious appeal.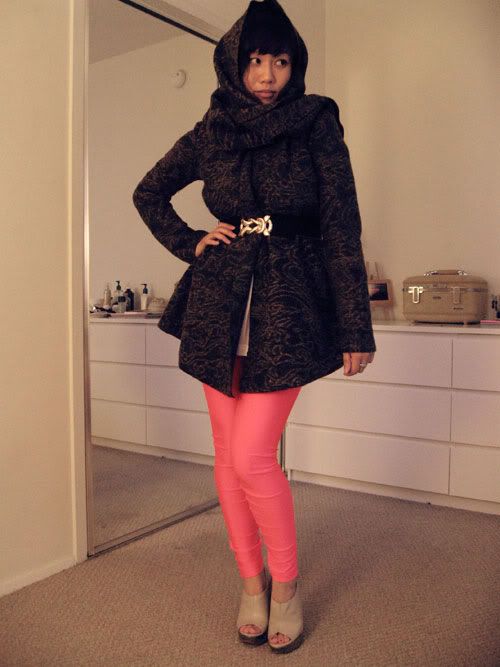 and lastly the most quirky of all, wearing it like a scarf head wrap. its got a 60s vibe to it, no?
in these photos: zara wool open coat, american apparel sexualitee & flourescent red leggings, aldo grey heels, h&m elastic belt
edit: and thanks for all your wonderful styling suggestions in the last post! i'm going to try them all out and see how it works for me :D