or not! my butt is a disgrace to Brazilian butts BUT horizontal stripes can give an illusion that I have one! hip hip horray! im aware im very punny and my boyfriend doesn't think its funny. oh yeah, did i mention i can also spit rhymes. :)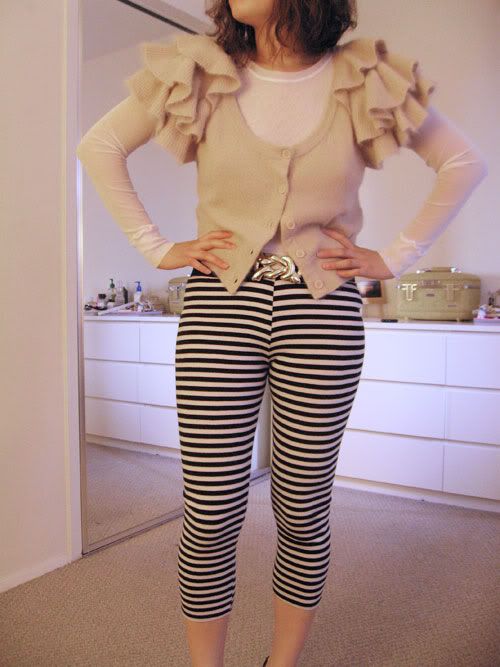 these leggings are not meant to be high waist and i wish they were so i don't have to wear them so low otherwise i'd be walking around with a camel toe..not cool. and yes i wear leggings as pants sometimes, especially with crazy prints.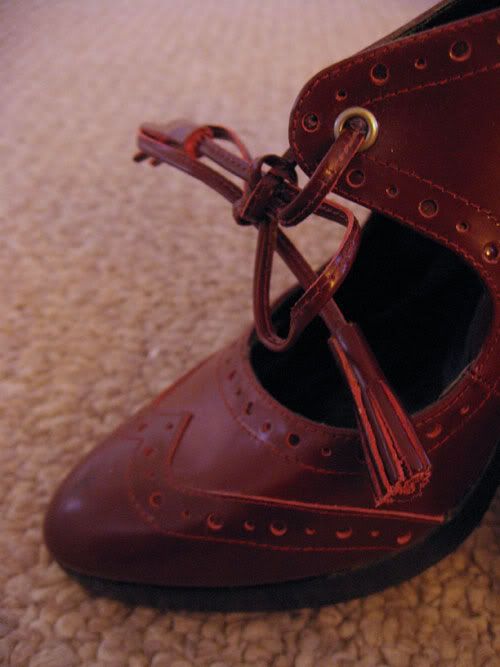 i love these pair of shoes and my camera doesn't do it justice..or most of my outfits anyway. they're actually burgundy wine so imagine it without that yellow tint..oh so jazzy.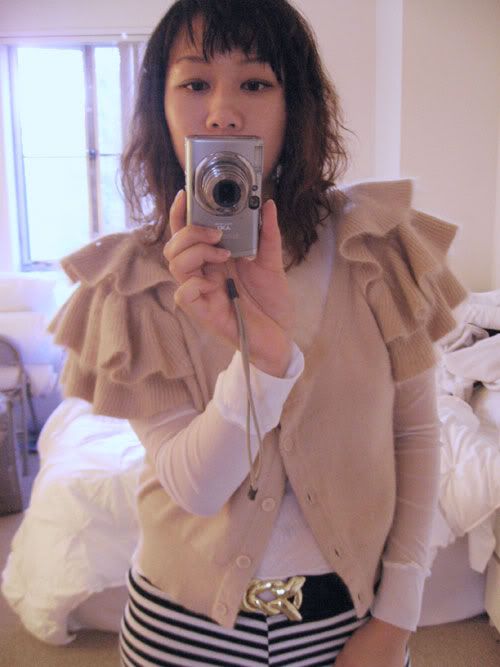 my hair is a mess, i gave my bangs a trim 2 weeks ago and they were perfectly straight..now they've grown out. so fast!



the aldo shoes were actually my first choice to pair and goes so perfectly, but im trying to break out of my default colors.

wearing french connection angora ruffle cardigan, super soft white mesh top that i got from work (sample top that i used to photograph, which i then photoshop prints on top later), f21 cropped leggings, h&m elastic belt, jessica bennett cut out oxford heels, and aldo grey heels

and for kicks....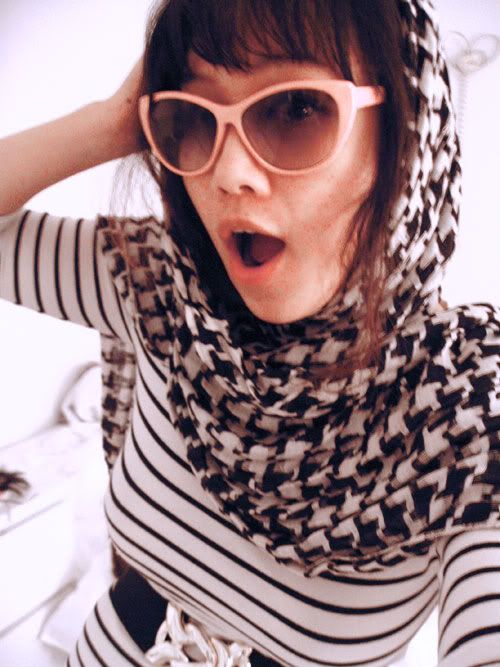 im going to be seeing dirty dancing the musical and visiting my parents this weekend, perhaps the reason behind this ecstatic post!