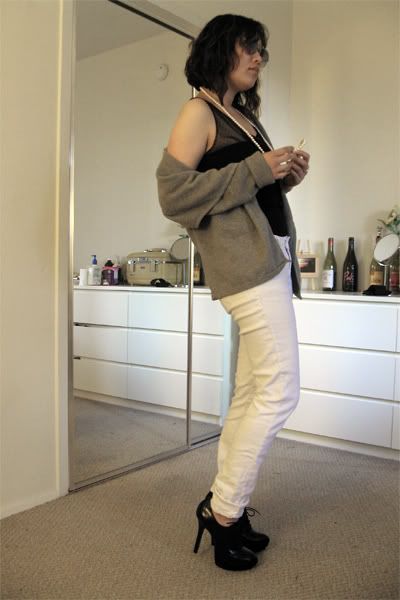 grey open cardigan h&m, cropped lace vest wasteland, strapless leotard aa, jeans f21, oxford pumps aldo, sunglasses luella for target

i love these aldo pumps, looks sorta like my ysl pumps but with laces. got them on sale awhile ago but only started wearing them now. usually i wear a size 37 or 6.5/7 shoes, but these run a bit small and the 38 were perfect. going to do more work with these jeans along with other projects i plan on doing this weekend.

materials i need to buy - modal or rayon/cotton blend fabric, light washed denim, studs, spikes, crystals, chains, fringes, trims, stretch laces, mesh, leather, faux fur, feathers, sequins and other adornments.

can't wait to get started!