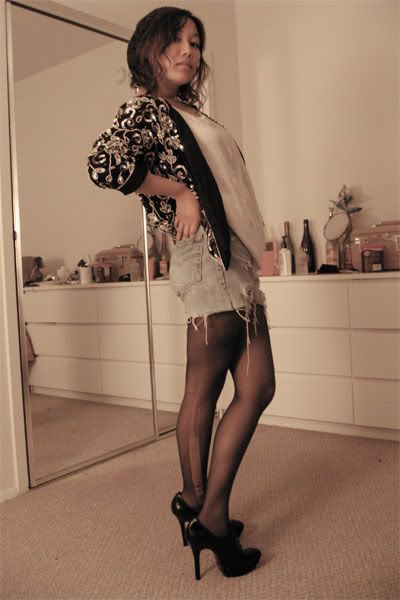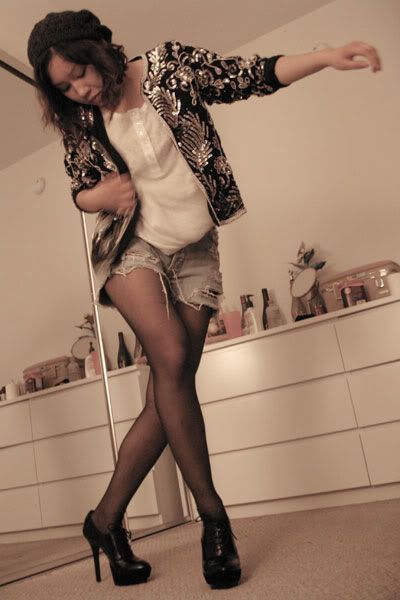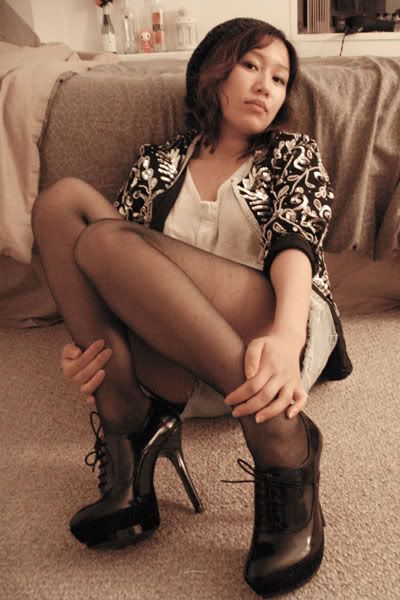 sequins jacket vintage, sheer white tee zara, shredded cut offs levis, oxford pumps aldo

This sequins jacket was such a gem, a little big but I did some adjustments. I got it last summer at this cool vintage store in Westwood for $3!! I've been meaning to go back there for awhile and hoping to make a trip this weekend to score some more goodies.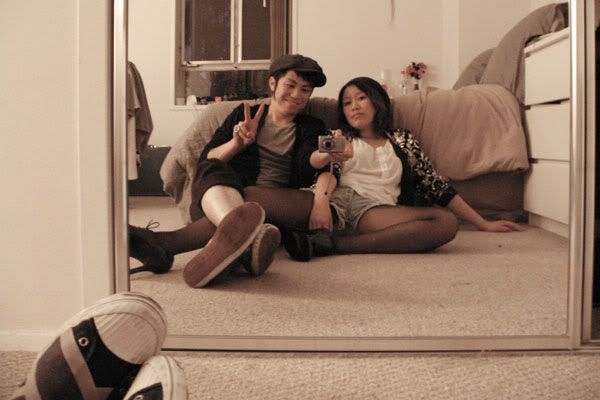 my photographer

Tonight my boyfriend and I went out for dinner and we passed by this Indian restaurant called Electric Karma and I thought it said Karma Electra. Like Carmen Electra..get it? Yep, I'm a bit dyslexic and I have really corny jokes. Sometimes my humor is hard for people to understand. Last night I spent about 20 mins explaining a joke I made up to Ryan and he was so confused. The more he tried to understand my joke and the more far off he gets from my idea, the more I laugh and say "nevermind, I guess it's only funny to me."