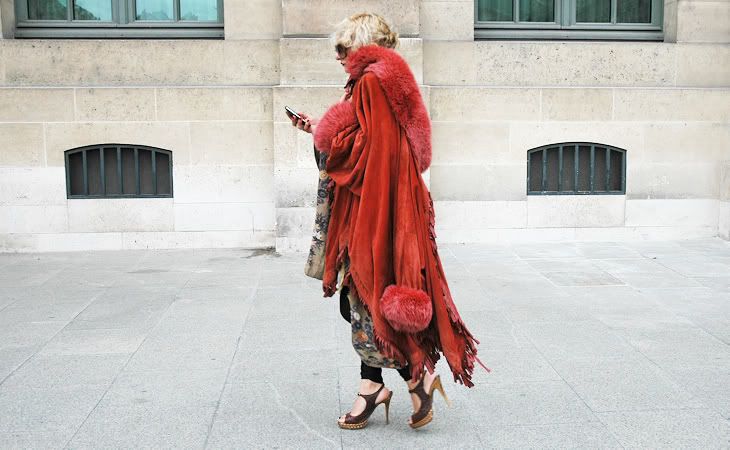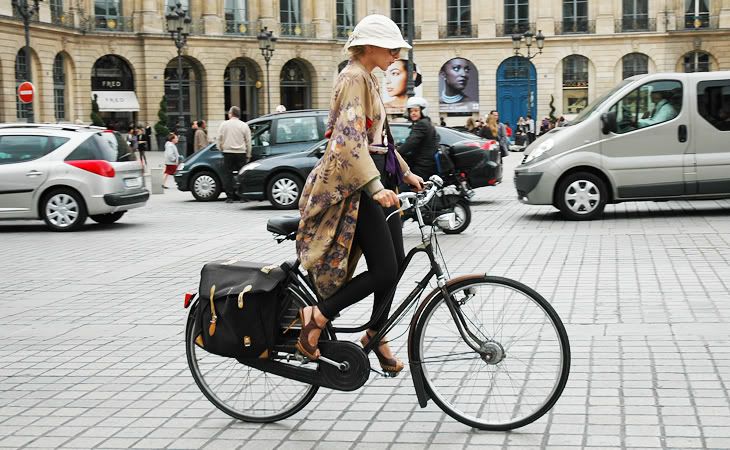 I honestly don't have a muse, I am inspired by those around me but never a muse..up until I saw these stunning photos of Catherine Baba on
Jak & Jil
. How could anyone not love her? She's exquisite and isn't afraid of color (something that I have stripped away and trying to paint back)..plus she also rides a bike in heels! These photos are so outstanding that I am going to print it out and hang them. I mean..look at her, she seems to be the only one alive from the sea of neutrals and monochrome.
The last time I biked was a couple months back, and people were surprised and giving me props for biking in heels..but they were stacked heels so it wasn't too hard at all, unlike the ones seen on Ms. Baba. I would hate to get the heel caught in the petal, but they sure are eye candy.
This is giving me inspiration to ride my bike more, maybe I could add this to my new years resolution..that and getting a gym membership!