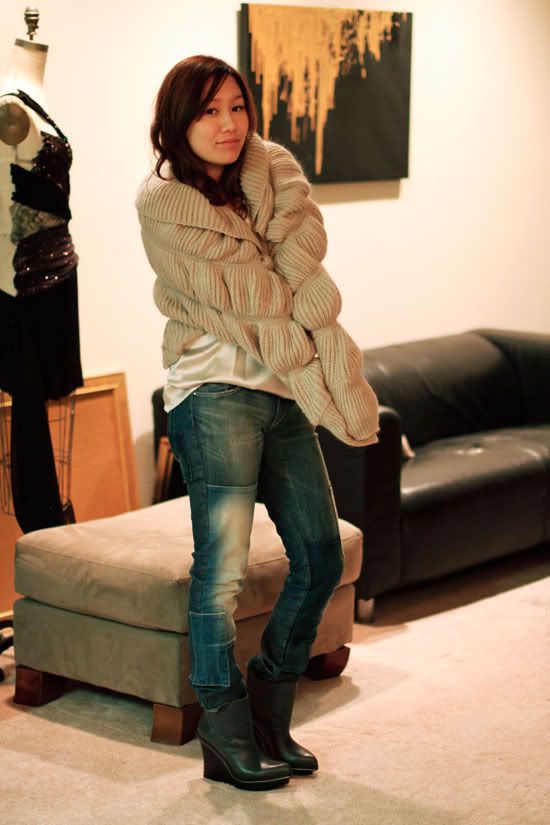 h&m sweater, patch denim jeans, theory silk tank, alice & olivia for payless wedge boots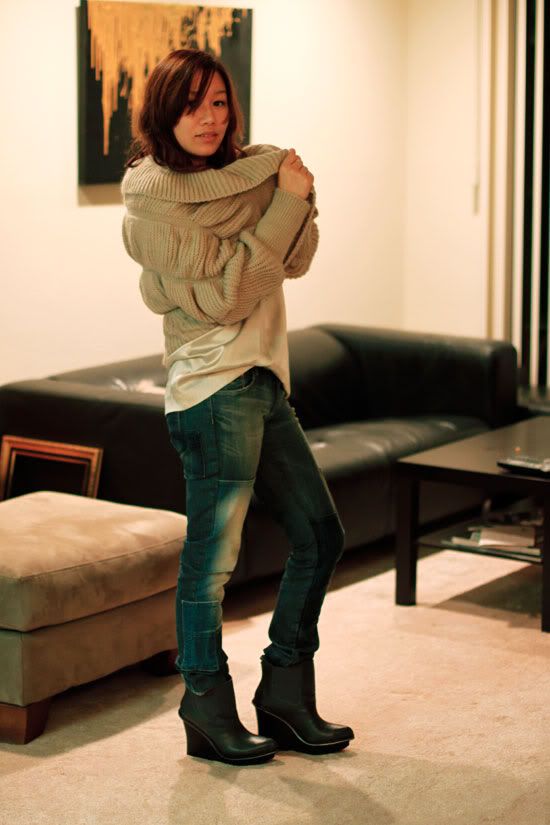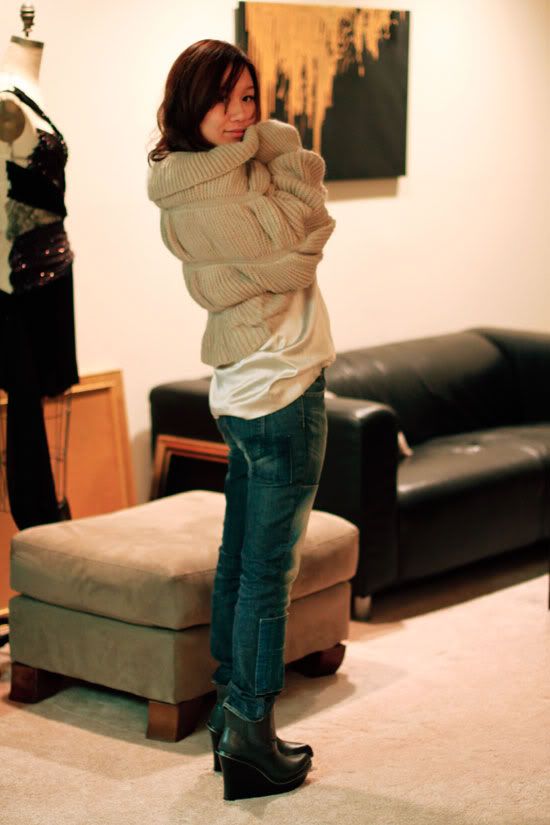 It's finally cold enough to wear thick sweaters and jackets here in LA. I did some retail damaging this past weekend and pictured here are a few purchases. I love this sweater/bolero thing from h&m. It's so cozy and a bit oversized with interesting shape.
I also love the patch work denim from h&m too. It reminds me of the 70s. The boots aren't new, but it's the first time I took a pic with them. I felt that the sweater material used were so rough and the color was a lighter grey that I didn't like, so I snipped them off and plan to put faux fur in place..or maybe just make some fur leg warmers so I can wear it with other shoes.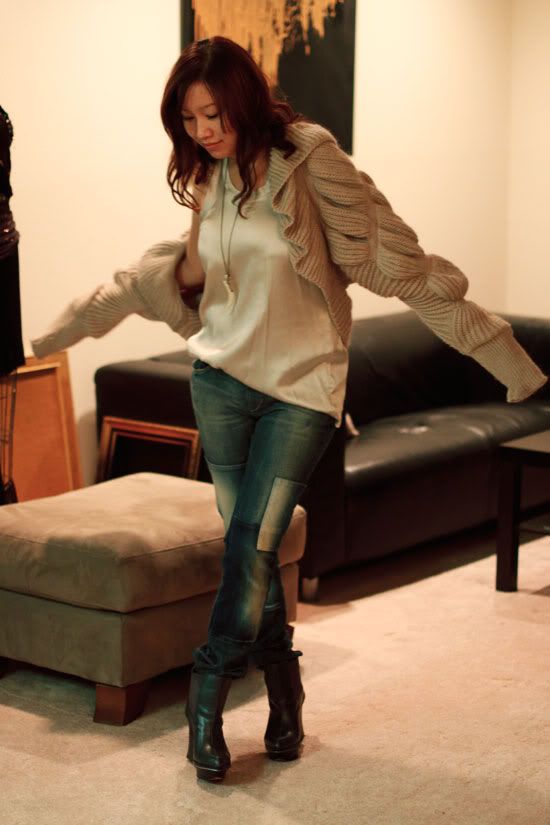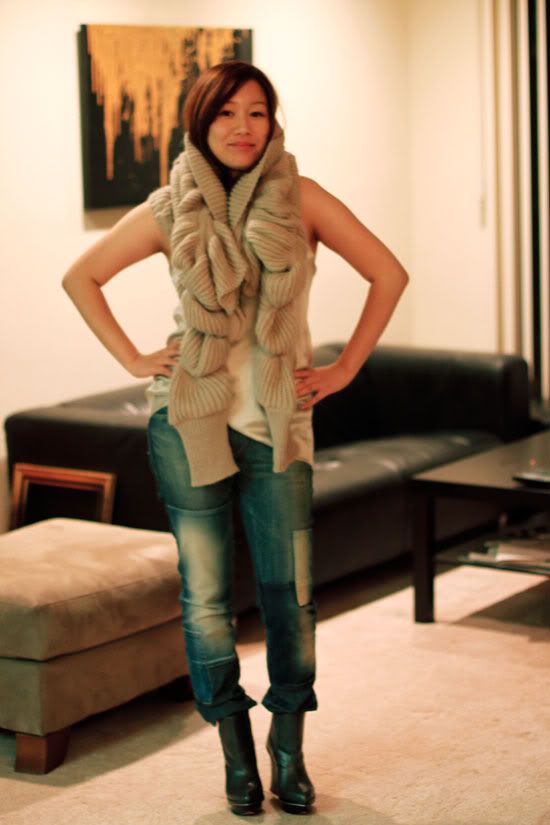 I think this would look great as a scarf too.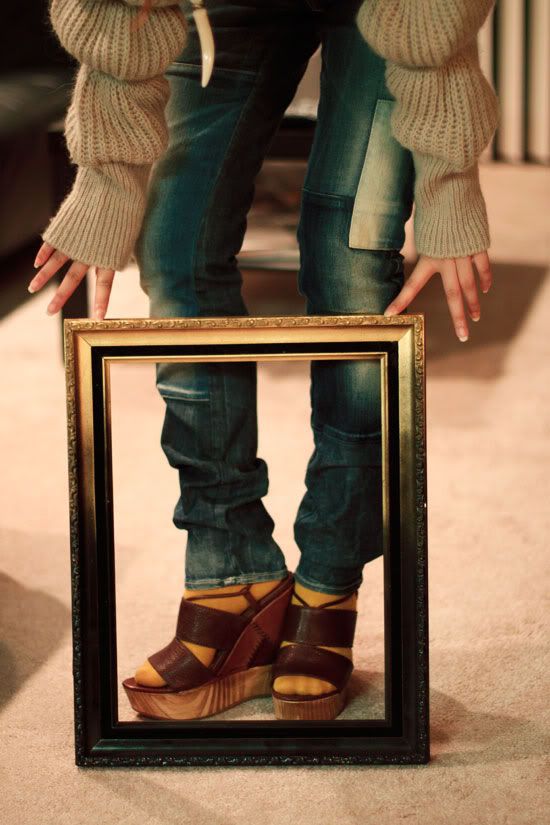 How do you like my random yellow socks? My outfit didn't really match these shoes so I grabbed my roommate's hand painted frames and cropped in my legs. Live Art Exhibit: Miu Miu Patch-work Wooden Wedges!
I found them 65% off at Barney's and couldn't resist. Maybe it was the patch-work denim jeans that put me in the wagon. But I love them and I can picture a lot of items in my closet that will go well with these babies.