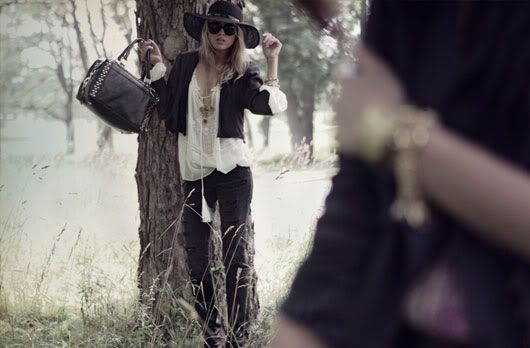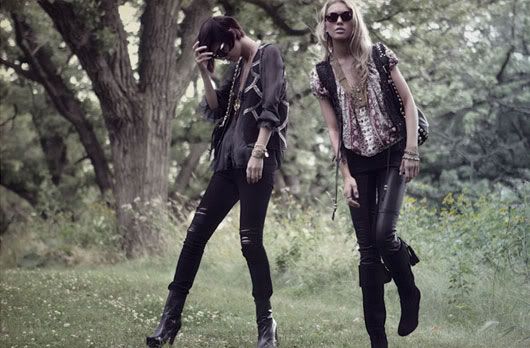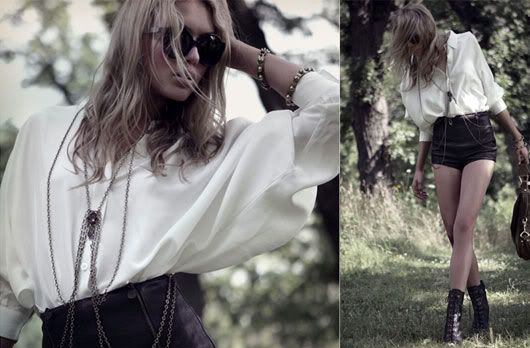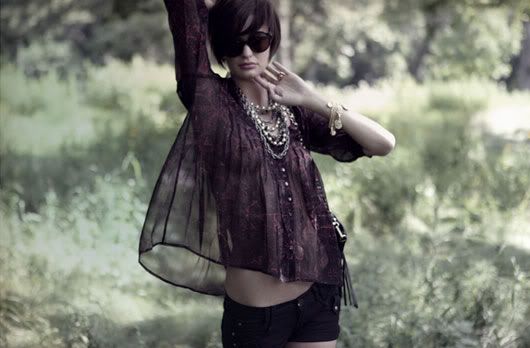 It may be getting really hot to the point of wearing nothing but a bathing suit and hitting the beaches - meaning no jeans, leather, long sleeves and wool, but I love the latest looks shopbop has pulled together. This clearly represents the style I'm going for this summer. Mixing silver and gold hardware with sheer blouses and the color BLACK incorporated in every style. Though I'm very fond of dark brown and anything wood currently.
It could easily be achieved with what I have in my closet right now which is perfect since I'm trying to put my money in things other than fashion at this point. My bike is currently in the hands of skilled bike lovers that can restore vintage bikes in Culver City. I'll be posting photos of my handsome Raleigh in 2 weeks! I can't wait to start riding again, its been toooo long. I'm also sad that I wasn't able to enter the Topshop contest over at Chictopia due to having my bike restored, painted, and modded. At least my bike will be worth the pictures soon.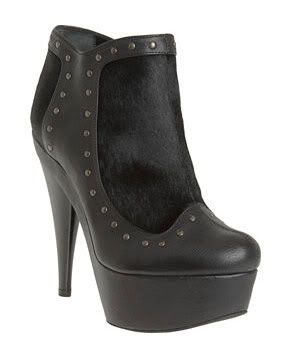 I need these from Fendi

Other news, I sold my laptop to my roommate so I can get the 5d mkII. yay! Another thing I miss doing - photography. I'm not going to be handicap no more! Wait till I get my hands on the new camera, I'll be shooting for a variety of things. Maybe to further fund this investment, I should sell some items in my closet that I don't wear anymore...vintage from 50s-80s, Marc by Marc Jacobs, anthropologie, shoes, h&m/f21/zara...don't know if anyone would be interested in my closet? I guess we'll see.