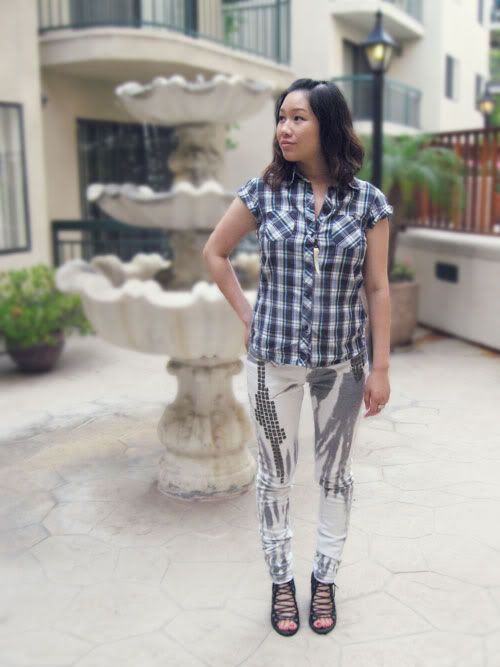 wearing h&m plaid shirt, topshop marble studded jeans, jeffrey campbell sandals
I sort of altered this shirt. Bought it over a year ago and haven't worn it more than once. Mostly because there were these smock details on the side and puff sleeves that I hated. Whenever I wore it, the top would rise up when I lift my arm. So I took the seam ripper and got rid of both. Cuffed the sleeves and felt good about the way it turned out. May sew the sleeves to stay in that form so it wouldn't roll down like the photos below. I was very much inspired by the idea of mixing patterns this summer. Though it was pretty hot to be wearing jeans, I got these 2 weeks ago and haven't made a post about it. I think they're bad ass.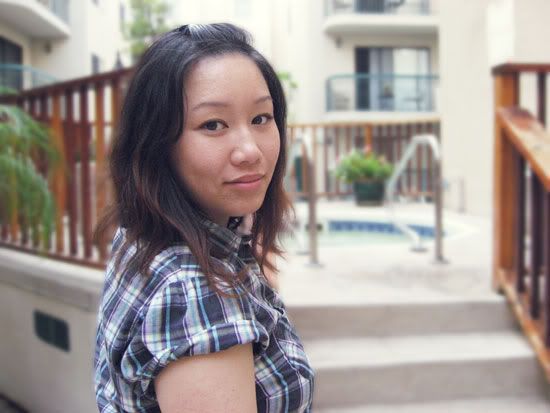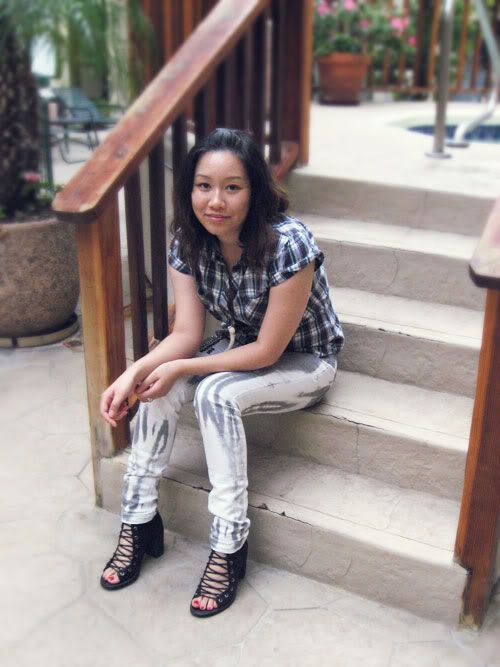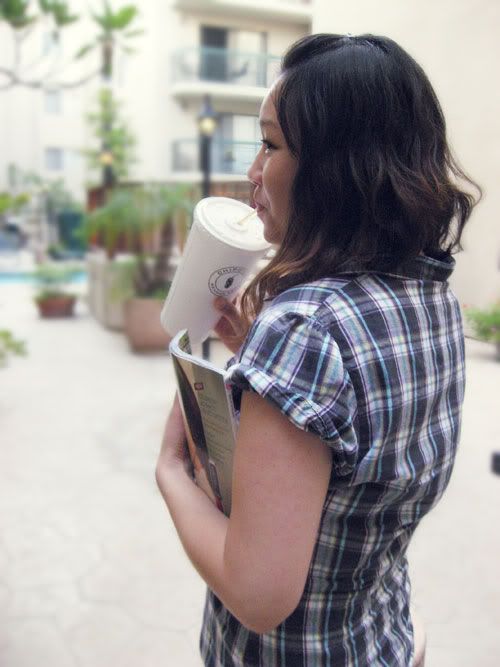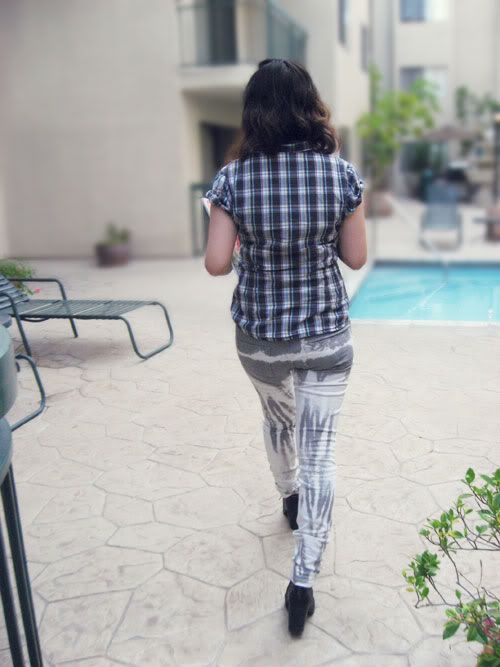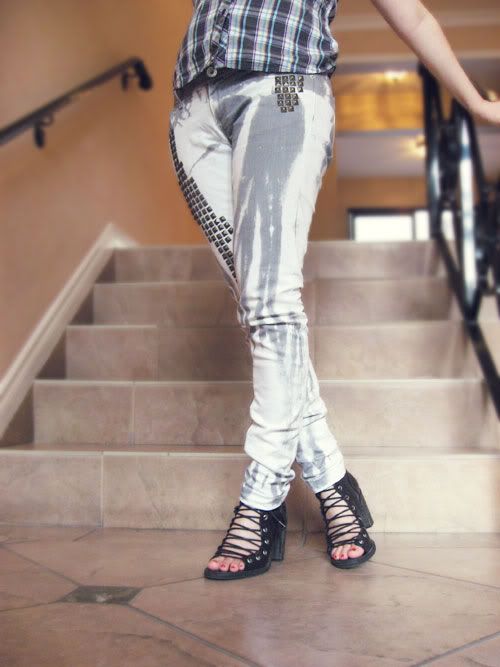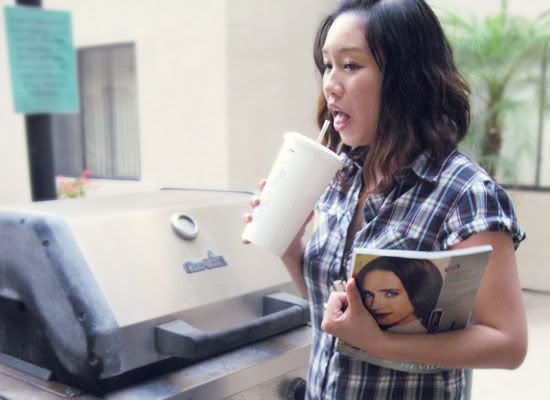 most of my pics look like this. half opened eyes, closed eyes, or not photo ready. i think its hilarious.



(before ripping out the seams)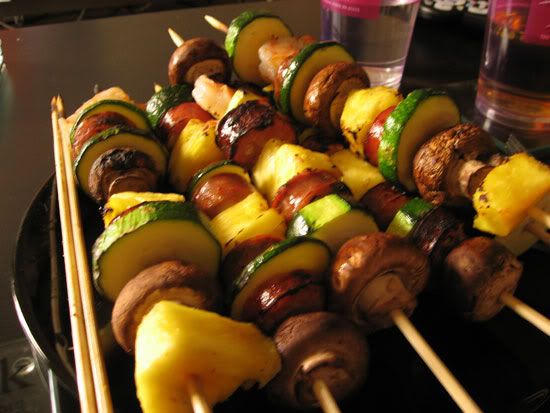 For the amount of food photos I put here, I think I should start a separate food blog. We went to the groceries to buy items for a picnic at the beach, but woke up a little too late after a night of my roommates birthday celebration and decided to have a little courtyard fun. We went and bought 2 variety of sausages: chicken & apple and jalapeno & chicken. Others on the skewers were whole mushrooms, cucumber, pineapple and shrimp. It was yummy. Of course, this wasn't enough for the 2 of us..we also had salad from Chipotle.