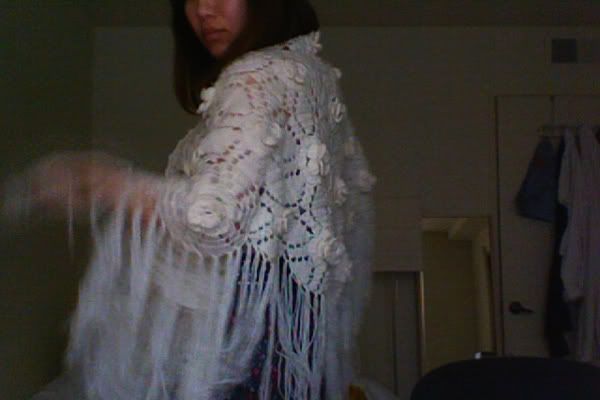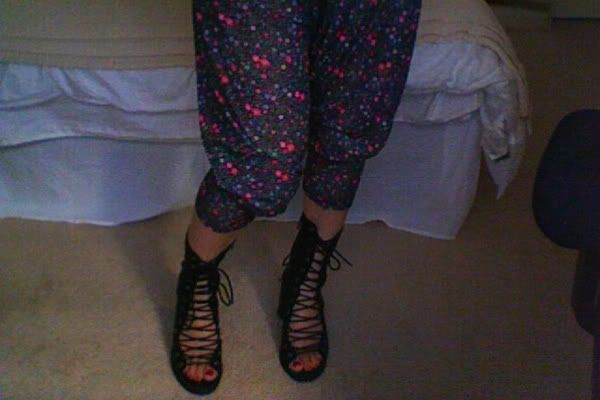 I can't remember the last time I made a proper outfit post! I swear I'll get back on track very soon and catch up with commenting and reading everyone's blog. I feel so out of the loop! I barely finished unpacking and organizing my closet last night, haha. I just love to organize. The other day I went to the container store and wanted to buy everything, but only left with a new shoe rack that hangs from the door. Pretty awesome. The rest of my room is still a mess, though you could barely see in the photos. The living room and kitchen needs more work. I want my bathroom and room to have an earthy and organic theme to it, so lots of wood, gems especially turquoise, and stones...more on that later.
Lately it's been really hot and I didn't want to wear jeans. The crochet cape has been on my back the past few nights. I'm super in love with it. I also been straightening my hair, I think I'm over having curls. Time to go back to the natural route.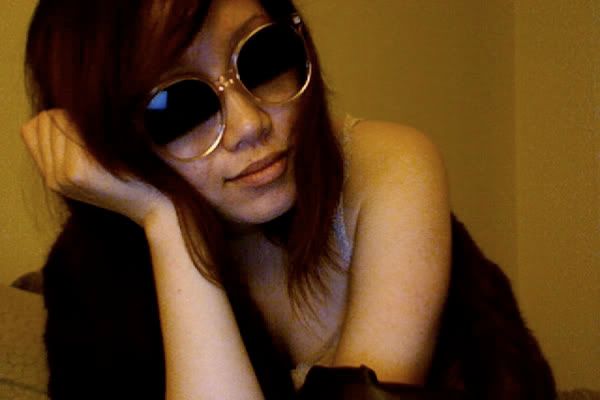 I seem to use photobooth whenever I move into a new place. The above two are photos from another time I moved. PS, how do you like this new layout?? There's much I need to update, but I'll work on it little at a time.