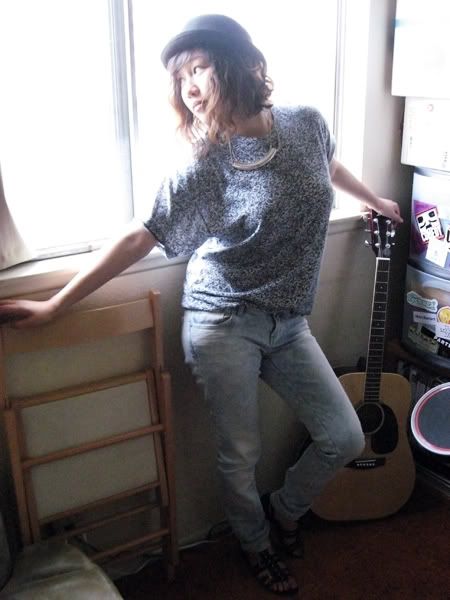 top and hat my boyfriends, jeans zara premium aged denim, gladiator sandals nordstroms, necklace vintage from fairfax flea market


Whenever I'm over at the boyfriends, I end up wearing his clothes to sleep. Partly because I forget to bring my own nighties and partly because I love his american apparel tees that I get to sleep in. It started to get really hot here in southern california that I decided to go chop off my hair. At first I wanted to trim the remainder of the damaged dyed/bleached hair but I also wanted to try something different and started reminiscing of having summer waves thus I got a digital perm on top of an a-line bob cut. I seriously need to fix my bangs though.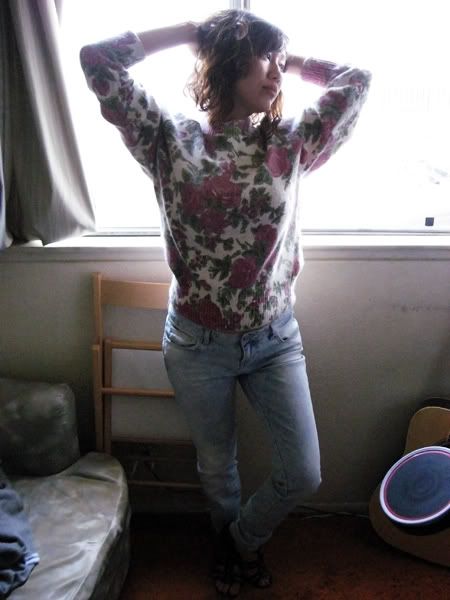 In other news, I received a lovely package from Kelsey over at Tractordog. I fell in love with the sweater the instant I saw it. It's made of silk, nylon, and angora. Feels soooo good, though totally wrong for this season and the next! haha. I must save it for a rainy day or when the weather gets cooler. I'll pair it with some vintage Levis cut offs to give it some grungy feel. It would look super fantastic for autumn. Thanks Kelsey!!