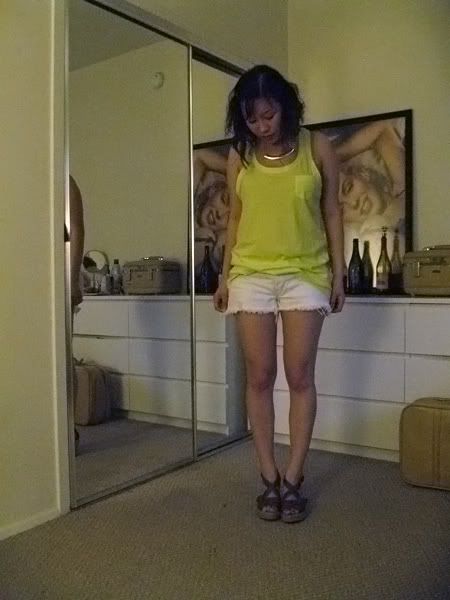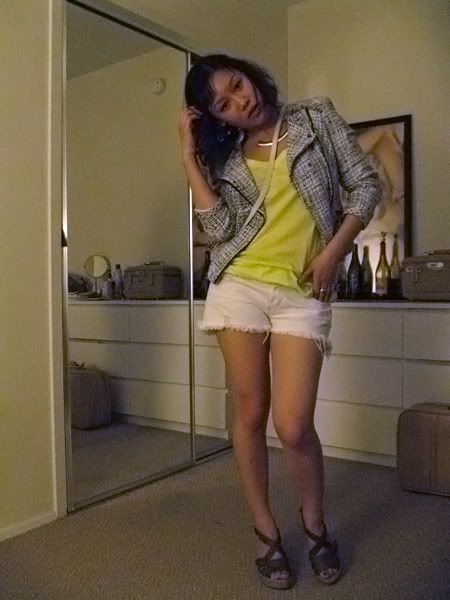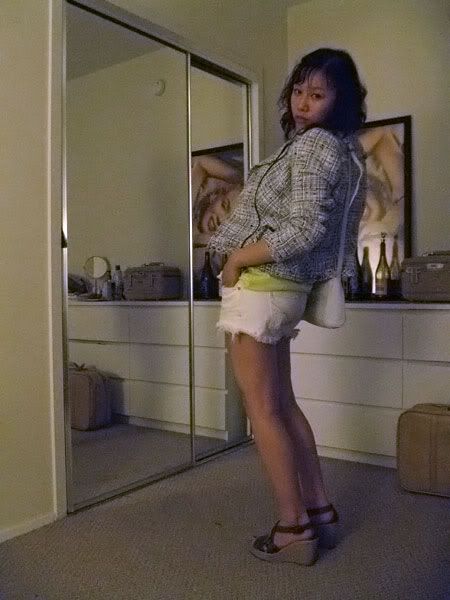 tank f21, shorts cut offs of secondhand, tweed jacket and wedges zara, necklace and purse vintage

Today was incredibly hot, hopefully the hottest it will get this week. I say that not because I don't like warm weather but the fact that my office faces the sun in the afternoon and the a/c becomes really weak and fans don't even help. I had a taste of the heat wave today and it was no fun. All I did was walk out of my room, went downstairs to get a print out of a current project and walked back up and started to sweat! I don't know how I'll survive the summer heat in this office. I wish the windows could open. That would be a life saver.

I finally picked up this Zara tweed motorcycle jacket this past weekend after contemplating for 2 weeks. I was hesitant due to the fact that it gets super hot here but I was inspired by the mixture of old lady tweed clashing with a motorcycle cut. It's perfect and could probably put it in good use when I go out at night.