If you were wondering why I haven't made a post about Fashion Week its because I've been busy on
style.com
and
elle.com
checking out all the collections. I like looking at every collection to find something inspirational, but it gets tiring clicking on all the photos...how about you? So I wanted save my own time (and maybe yours) from going through my folders over and over again by grouping the trends I see from the runway into a few posts...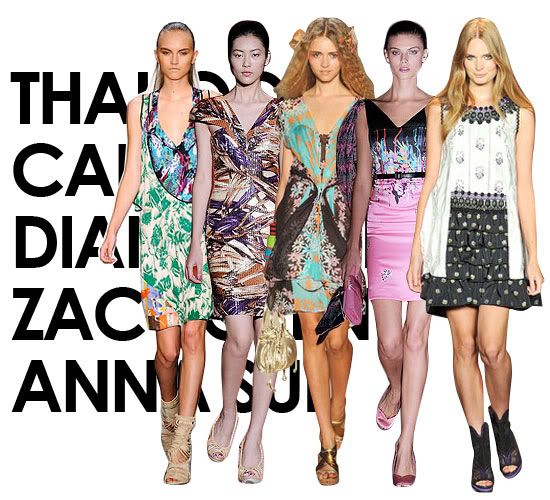 The Print Masters
Thakoon, Carolina Herrera, Zac Posen, Anna Sui
When I think Spring I always think of something cheerful, colorful and floral. But how do you translate the same season into a fresh perspective? I think the designers I chosen really knows about floral and prints. I feel aesthetically pleased when looking at them, and I'm not really into wearing florals!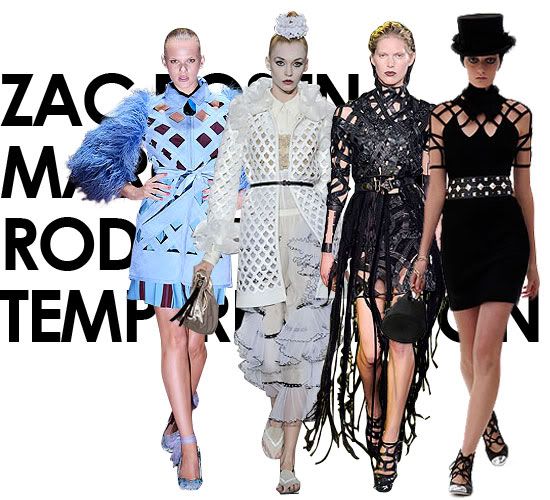 Angular Cut Out
Zac Posen, Marc Jacobs, Rodarte, Temperly London
I thought this was very cool. I've never seen so many cut out jackets, sweaters, and dresses before. Not sure how one would wear that Rodarte piece but it looks fantastic.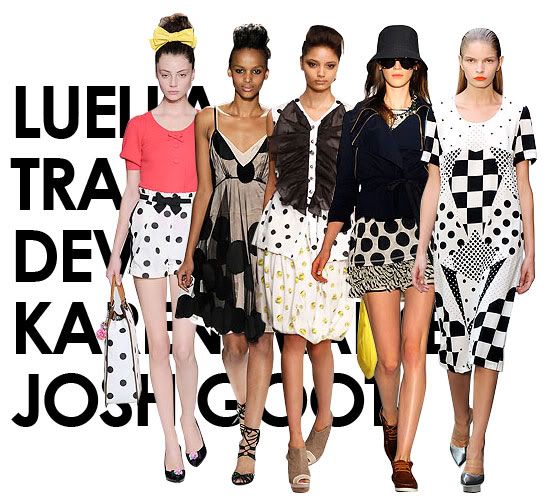 Polka Dots
Luella, Tracy Reese, Devi Kroell, Karen Walker, Josh Goot
I'm a huge fan of polka dots, and to see it repeatedly on the runway gets me all giddy. Luella has been one of my favorite designers ever since I could remember, she always puts out cute and wearable items. Believe it or not, all the other designers are new to me. I've heard of them seen couple of pieces in real life but never put much thought into them until seeing polka dots in their collection.
What are your thoughts about the Spring 2010 prints & patterns on the runway?