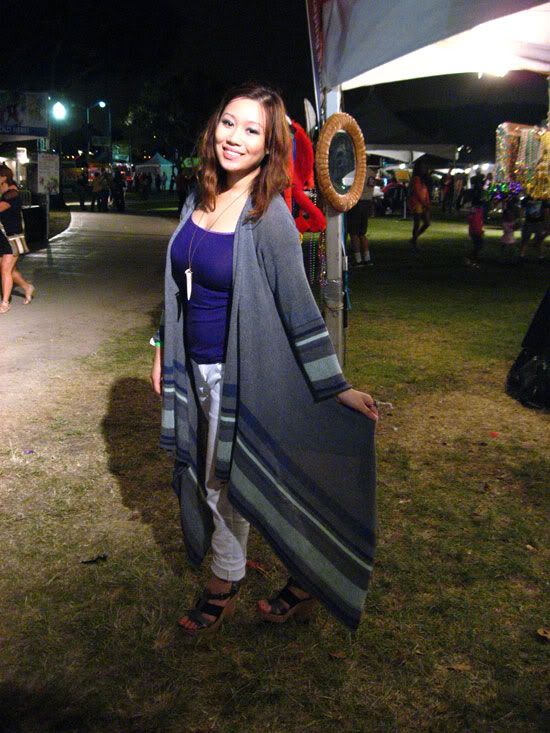 vintage cardigan from the bohemian exchange, f21 tank & jeans, zara wedges
The Lobster Fest in Long Beach was pretty small. There wasn't much to do besides eat, drink and be merry. I ate an entire lobster to myself. Probably the most satisfying dinner yet. I'm also addicted to roasted corn and always get one when I go to festivals/fairs. After eating, we came upon this cool hat shop and fooled around with interesting things. I love all the masquerade masks!
And thank you for your input in the last post! I went ahead and returned the vest to H&M. <3>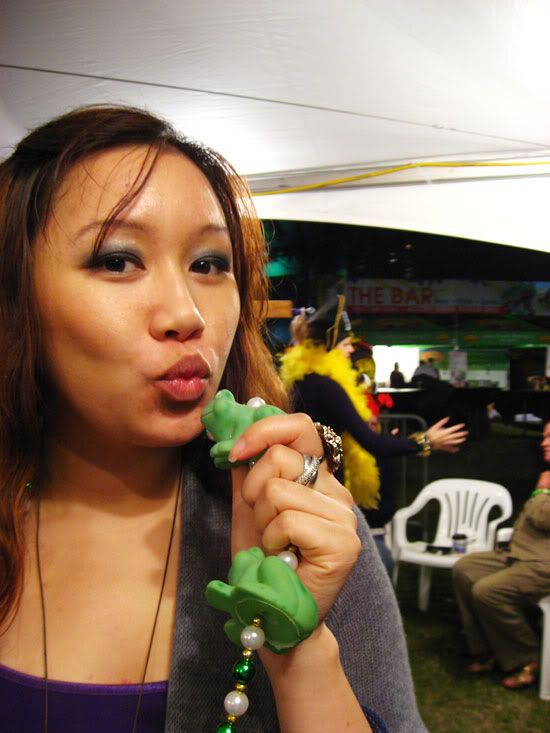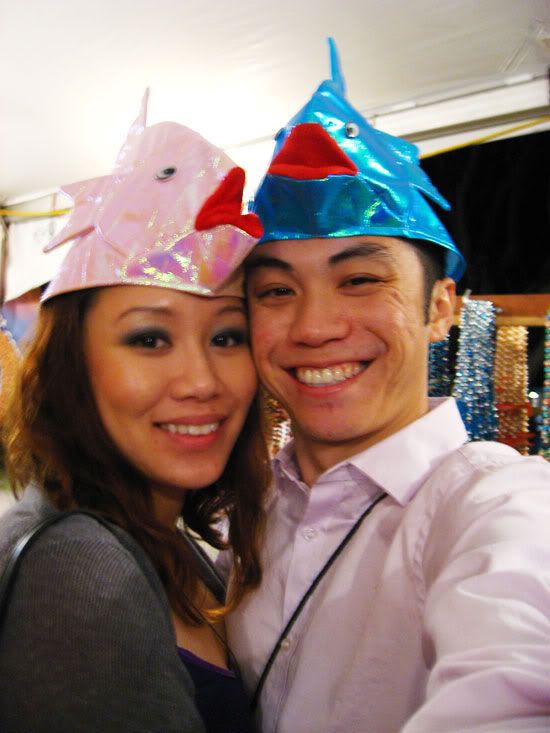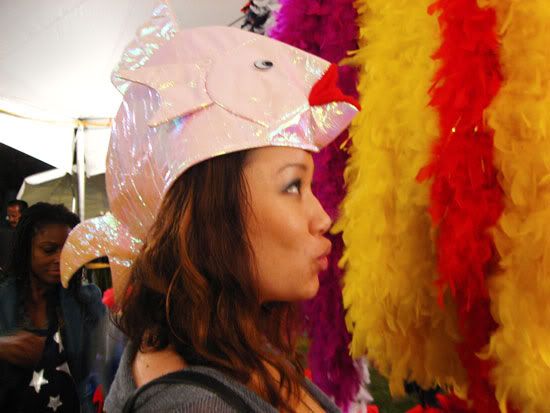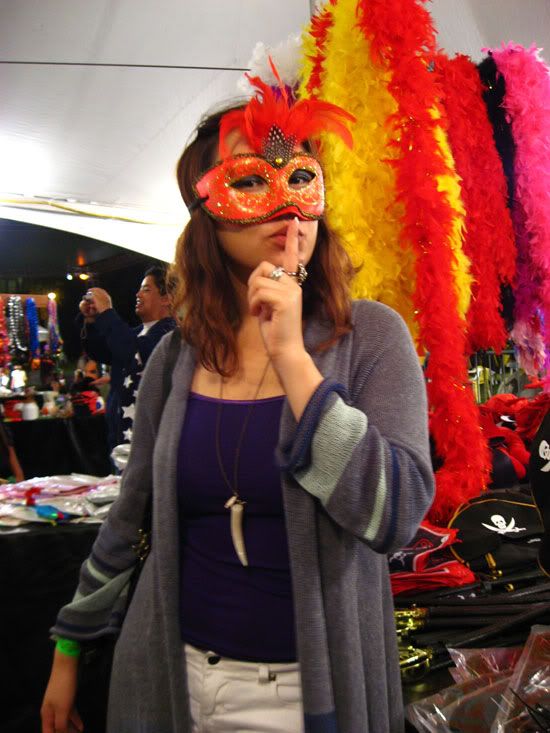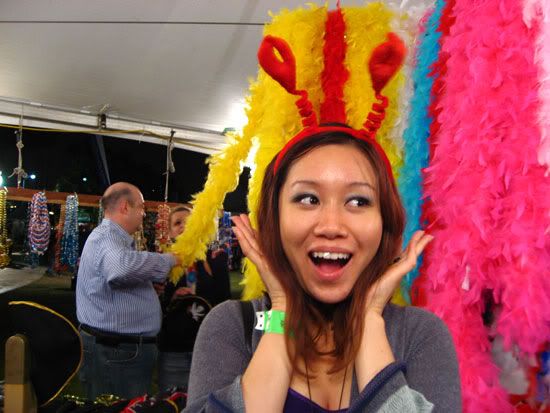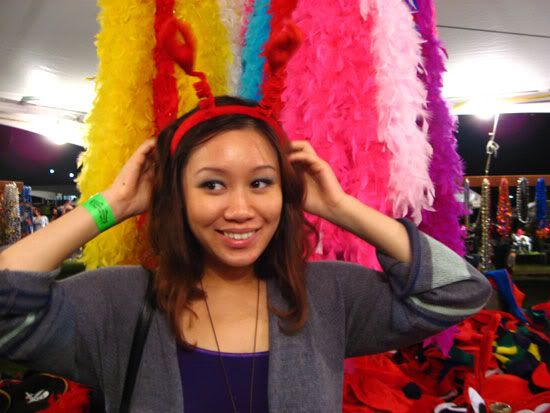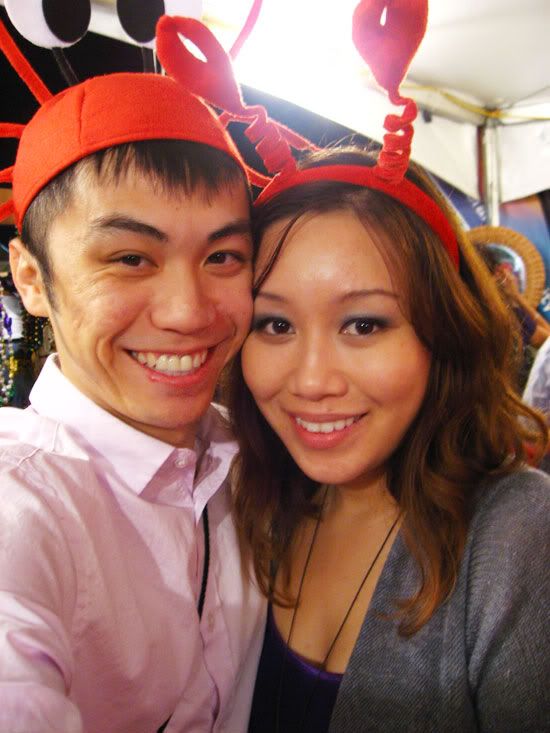 Prior to the event, I went shopping and headed in Bloomingdale to find a foundation. I don't wear anything on my face except for the Dior HydraAction tinted moisturizer that I swear by. I've always heard great things about Chanel and decided to try it out. Anna covered my face and did me all over with Chanel products. I must say..the foundation is amazingly light weight and offers more than a tinted moisturizer..and so I bought the perfect foundation yet. The best part of this whole make over is that the eyeshadow lasted all day and night without creasing! I find that amazing since the eye shadows I use from Stila and Mac leaves crease marks after an hour.
I finally put something in my
shop journal
! So far I'm putting up shoes that I have stored away for a good while. Check it out and let me know if you're interested in buying anything. I put a lot of boots up since I know people are looking for some this season.
Woohoo, it's almost time for Gossip Girl :)