a forest peep show..guess who?

I finally wore one of the maxi dresses that I mentioned buying from ebay awhile ago and I love it! Its too hot outside to be wearing all black, but I wore this outfit to check out Dam Funk's dj session at Amoeba this past Sunday. After the show we saw something across the street that was happening near Space 15 Twenty and decided to check that out too. Low and behold it was another Blogger Day event, I did a little twirl around each tent and didnt recognize anyone..maybe its the fact that I'm still new to all this. Haven't gotten to know much fashion bloggers in the area yet. If you saw a girl in an all black maxi walking around aimlessly..it was me! haha. I was probably there for less than 10mins because of the heat. My boyfriend and I left to grab some food and headed to Griffith Park to chill out...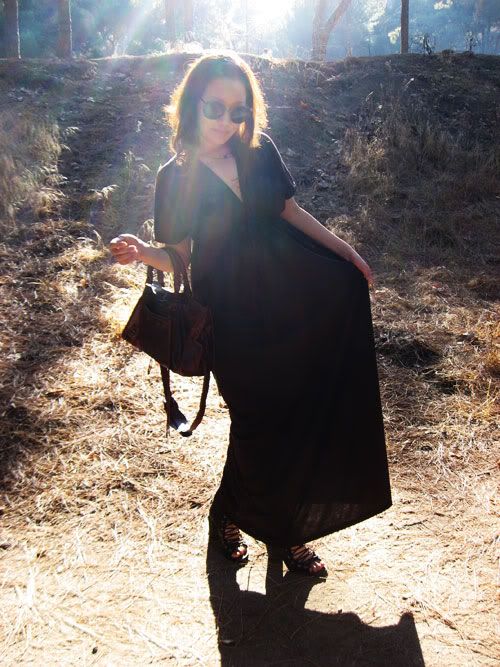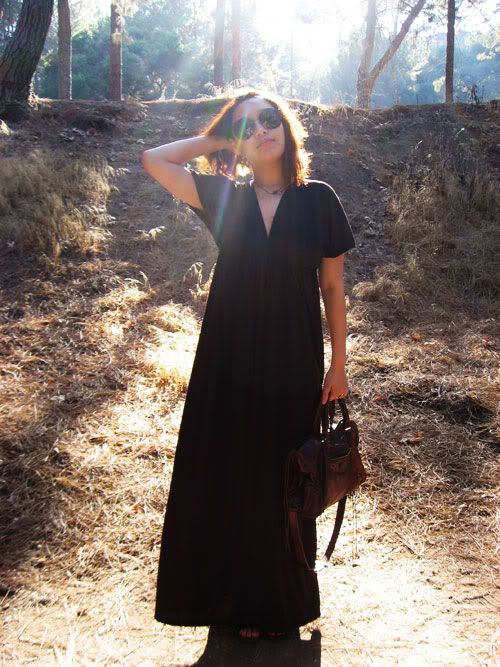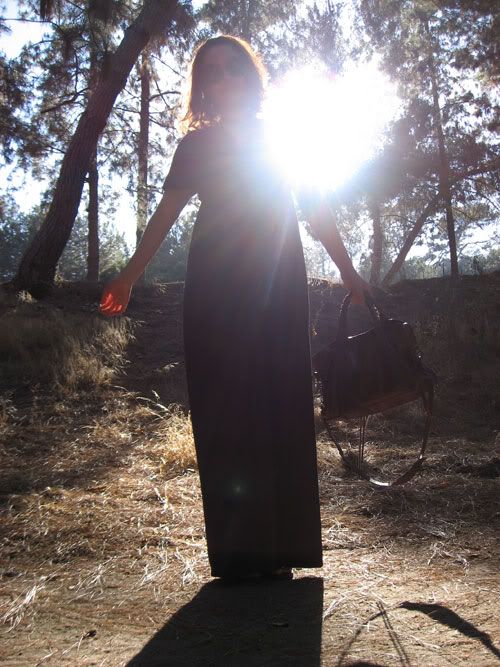 This photo is too great. Caught in between changing poses when he snapped a Jesus pose...with that heart-shaped ray of light included! I name this the "Jesus loves you" picture.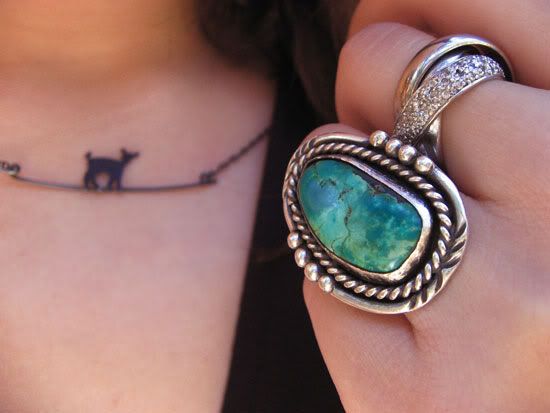 The rings are very special to me, promise rings if you will. Last summer the bf and I headed to San Diego for the Thread Show and found lovely Australian gems and crystals. The turquoise stone belongs to my bf and he wears it on his pinky. Our mismatching rings represents our polar opposite personalities but stem from the same um..silver. I never take the tri-band ring off and plan to inscribe it one day. You may have noticed the ring in all my previous photos. I just never took a close up pic until now! It's just funny that a year later I see an ad from Cartier with this design..and Forever 21 making a copycat version. Oh and that's a new necklace by Figs & Ginger. Too cute! but I have a problem with fake jewelry..it usually leaves me with rashes on my neckline and chest...but for this fawn..it was too cute to pass up.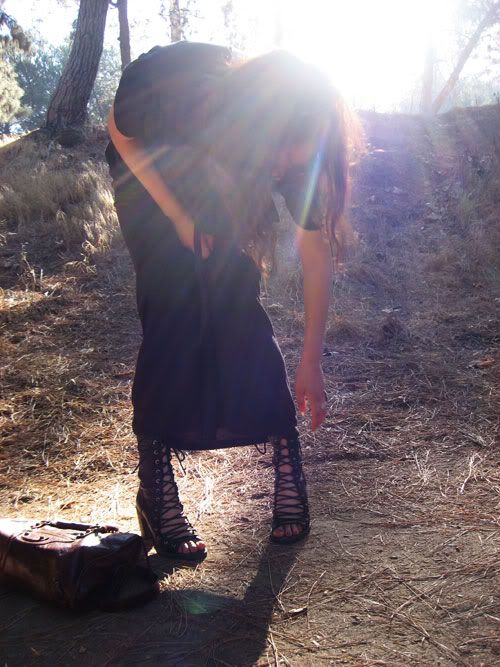 this could almost be editorial if it was a real model in place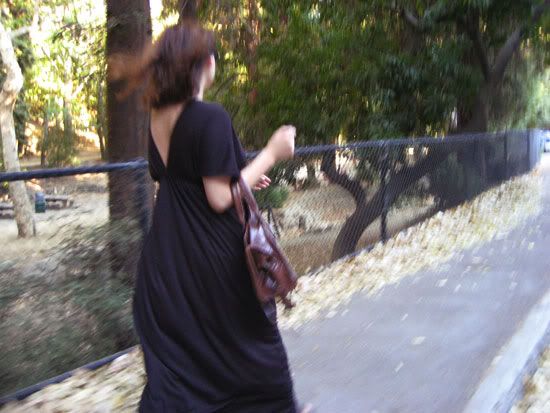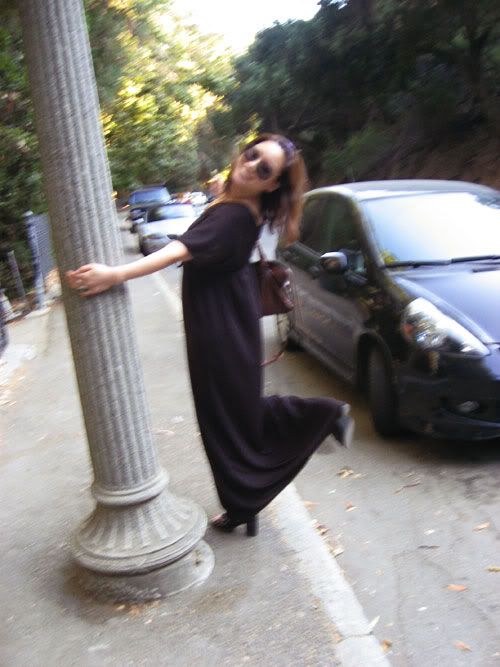 I still find the process of getting my photos taken to be quiet silly. Especially when I try to take a serious photo. I can't help but to laugh at myself and have the urge to do something funny. Don't take fashion too seriously because it will eat away your soul...seriously.
I know this is a lot of photos but I couldn't limit as they were all great in their own way. Sunnies are by Linda Farrow x Luella