I love Mayer Hawthorne and asked my boyfriend to buy me the heart shaped record. I didn't know when he was going to get it, but when he did I was delighted! Of course, I don't have a record player, but that'll come soon enough! For now, it will be hung on top of my bed...my bed is for lovers.
I want to thank you for your wonderful comments in the last post. It's good to hear other people's opinions on the matter. Sorry for getting all melodramatic..its not what this blog is for! And I realize I forgot to tag my outfit..oops.
I'm going to start plugging people who leave me wonderful comments. Go and visit Shantee, Ela, and Aimy because they're awesome and so is their blog.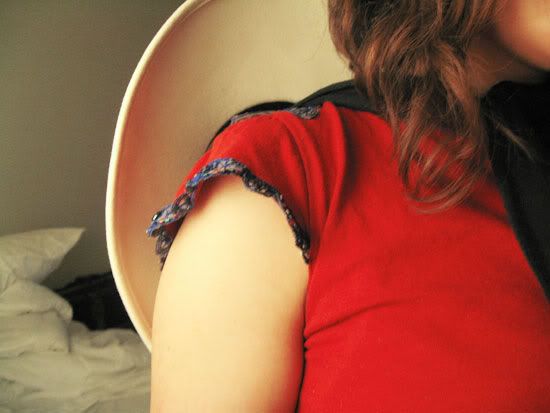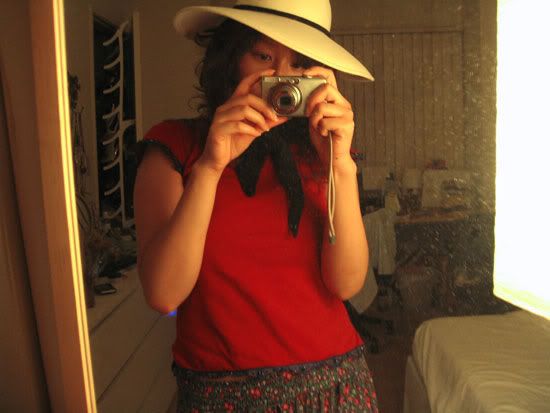 Since my last post, I've been revisiting old clothes that I used to love. I found this Anna Sui top stuffed in the back of my suitcase. Why was this in the suitcase? I love this top! The delicate beads and subtle sequins is perfect. I wore it to work on Monday with a different pair of pants mainly because these harem pants in the photos are way too big and they keep falling off my waist. I'm going to try and reband it so it stays where it should. Also in this series, my new vintage hat that I mentioned in the last post. I love it lots.
Wearing Anna Sui red with beaded blue floral trim top , Zara floral harem pants, vintage white wool hat